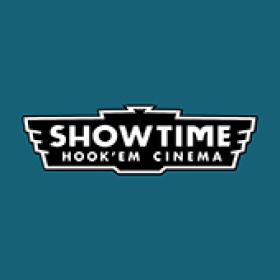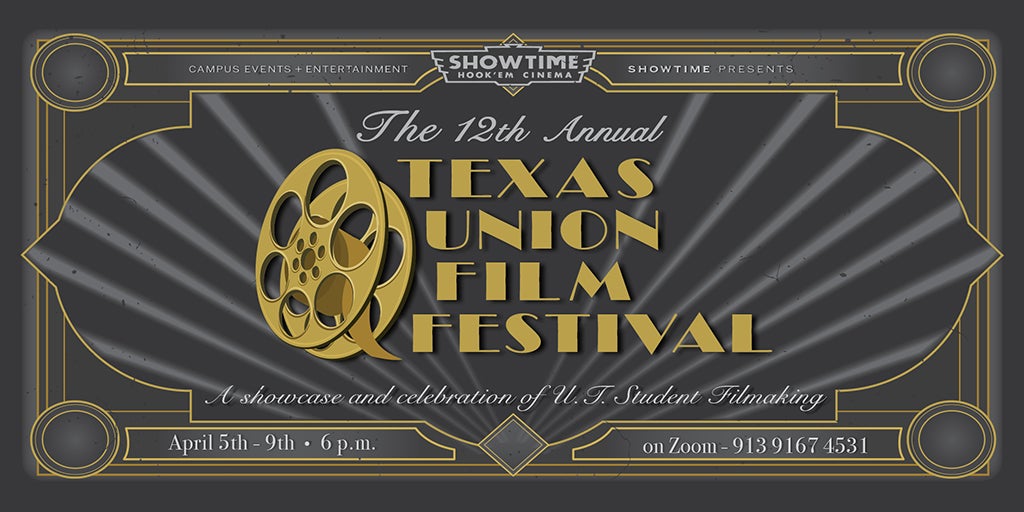 E+E Showtime invites you to join us for the 12th Annual Texas Union Film Festival! TUFF will challenge, entertain, and move you. The event showcases and celebrates the rich tradition of student filmmaking at the University of Texas and seeks to connect student filmmakers with the wider Austin film community. This year's festival features 17 amazing, student-made short films for your enjoyment. 
All of the official film selections can be screened for free online via the Alamo on Demand platform. Special thanks to the Alamo Drafthouse for being amazing partners to Showtime all year!
In addition, please join us each night of TUFF Week (April 5-9) @ 6:00pm via Zoom for virtual panels with the filmmakers, a judges panel, and the awards ceremony. All TUFF panels will be hosted via Zoom at the following ID: 913 9167 4531
TUFF Week Schedule:
Monday-Thursday - Filmmakers panels
Friday - Judges panel and awards ceremony
JOIN US FOR A WEEK OF STUDENT FILM CELEBRATION & FUN!
Event Details
Date and Time
April 5 to 9, 2021, All Day
Location
Other - see description for details