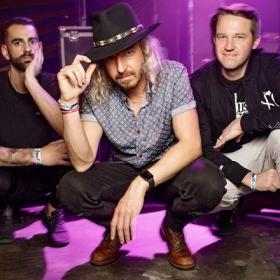 Doors open at 7pm, Show starts at 7:30pm.
Tropical indie pop band, The Sometimes Island, sold out the Troubadour in LA on November 13. LA Weekly noted that "their single Phantom Limb cracked the Top 40 Radio charts according to New Music Weekly and by the looks of it - they aren't anywhere near finished with the climb." Buzznet called the Bad People EP "the future of synthpop". Lead vocalist Matt Blankenship Jr has performed with Banks, YACHT, Fred Falke and more. The band returned to the stage in June, at the Viper Room's first show since the pandemic. Their latest single, Beverly & Barbara Do LA, dropped on October 27, 2021, with an EP to follow on February 1.
Event Details
Date and Time
May 14, 2022, 7 to 9:30 p.m.