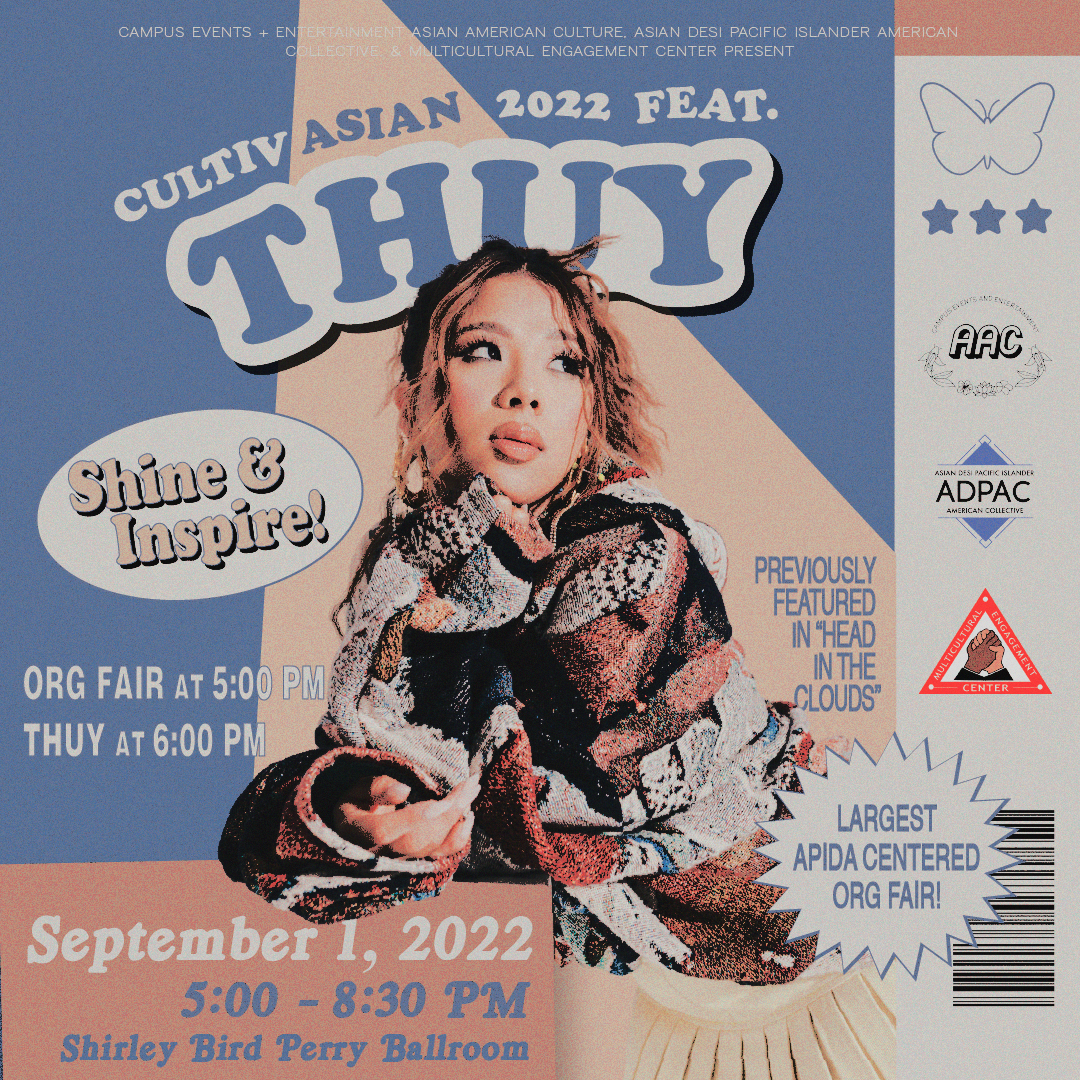 CultivAsian is an annual event which seeks to cultivate and foster discussion among students at UT Austin, and inspire APIDA attendees to embrace their identities through conversation with an Asian-identifying headliner.
This year, the event will feature thuy, the Vietnamese-American recording artist and songwriter who is setting herself apart in today's pop R&B scene. Since 2015, the now Los Angeles-based singer has released several records showcasing her angelic vocals, skillful songwriting, and modern R&B stylings. Having amassed over 150 million global streams and garnered praise and support from premier publications and editorials, including Billboard and Rolling Stones, thuy has carved out a space for herself both within and beyond the community of self-made Asian-American musical artists that have emerged in the streaming era. With her appearance at the 'Head in the Clouds' music festival on the horizon, as well as her second EP, thuy hopes that her music continues to inspire confidence in others and to be a voice for those who want to feel seen.
Prior to the event there will also be an organization fair featuring Asian affiliated groups on campus. Students who attend the org fair will receive food, a FREE t-shirt, and priority seating for the event (while supplies last)! Please follow our instagram @ut_aac for event updates and giveaways!
Event Details
Date and Time
Sept. 1, 2022, 5 to 8:30 p.m.
Location
Texas Union Shirley Bird Perry Ballroom (UNB 3.202)