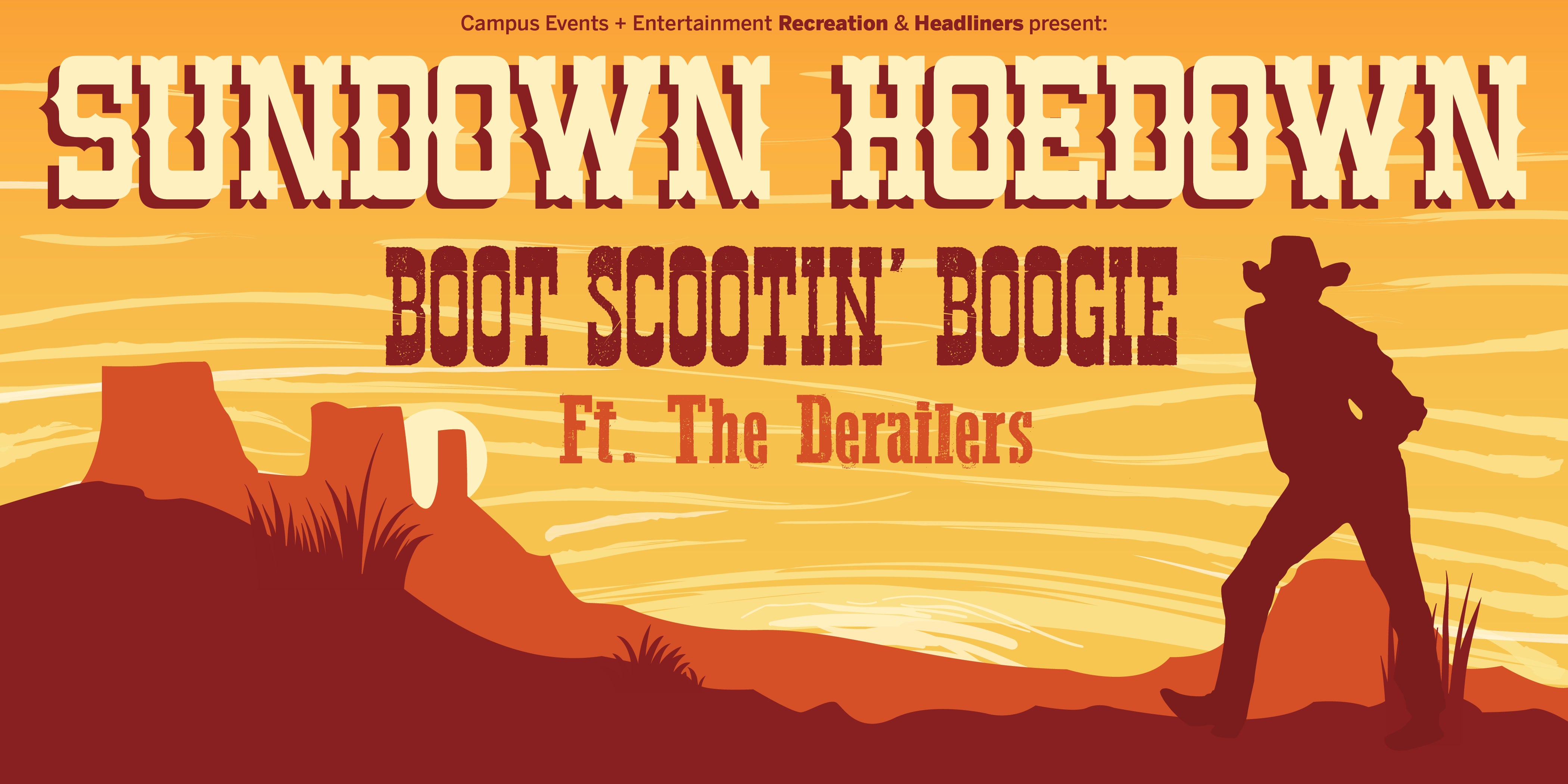 UT Recreation and Headliners invite you to the Sundown Hoedown. We're turning the WCP Ballroom into a country dance hall. Enjoy live music, dance, and refreshments. We encourage you to dress up in your best western attire! Don't know how to dance? No problem! We'll have a guest instructor on hand to teach line dancing, two-stepping, and more!
Our band for the evening is The Derailers! 
The Derailers were founded in 1993 in Austin Texas by Brian Hofeldt and Tony Villanueva. They have been featured on the stages of The Grand Ole Opry, A Prairie Home Companion, Late Night with Conan O'Brien and the US Presidential Inaugural Ball. A Derailers song was played back to Earth from the first iPod taken into outer space by astronaut Dr. Stephen K. Robinson. They also appear as characters in two Stephen King stories. The Derailers can be found regularly gracing the stage at the legendary Broken Spoke.
Event Details
Date and Time
Sept. 22, 2022, 7 to 9 p.m.
Location
William C. Powers, Jr. Student Activity Center Auditorium (WCP 1.402)