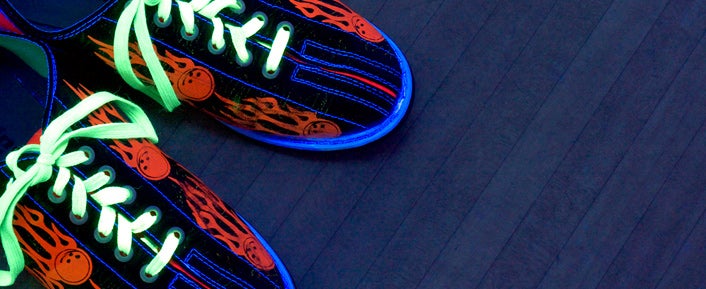 Reservations and Special Event Use
Want to reserve some bowling lanes in The Texas Union Underground? Bowling lanes can be reserved for parties and special events. Please email underground@utexas.edu for availability and rates.
Reservations Policies:
No same day reservations. Minimum 48 hours notice required to make/change/cancel reservations.
There is a 2-lane/1-hour minimum for bowling reservations.
No more than 8 bowling lanes may be reserved at one time.
All reservations must end at 10pm on Monday through Thursday and 9pm Friday, Saturday, and Sunday.
Reservations must be claimed within 15 minutes of the requested time. If the lanes/tables are not claimed within 15 minutes, they will be made available to other patrons.
Food Policies:
No outside food or drinks are allowed except for birthday cake and dessert items.
Candles cannot be lit due to sensitive fire alarms.
A variety of drinks are available for purchase at the front desk, with most in 20oz bottles.
Parties may bring in their own cups and ice to split drinks (these are not available at the desk).
Chips, candy, ice cream and other snacks may be purchased at the front desk.
To place a catering order, please call the underground front desk at 512-475-6670. 
Should you wish to make a reservation, please send an email with the date you would like to reserve, beginning and ending times, and approximately how many attendees you are expecting to underground@utexas.edu.  
Group Rates: Bowling & Billiards
 
Service
Rates
 With a 
 valid UT ID 

Bowling
 
$20.00 per hour / per lane

    
Shoe Rental 

$1.50 per pair

Billiards 
(temp. unavailable)

$6.00 per table / per hour
 
Service
Rates
Without a 
 valid UT ID 

Bowling 
 
$22.00 per hour / per lane

  
 Shoe Rental 

$1.50 per pair


Billiards
(temp. unavailable)

$8.00 per table / per hour