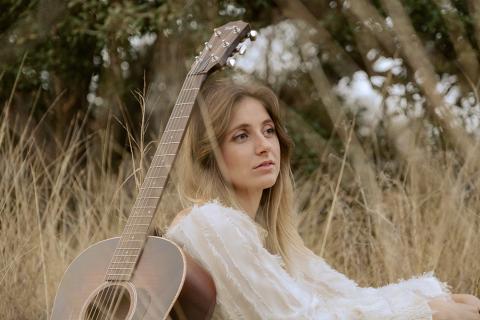 Admission is Free! Doors @ 7:00 p.m. Show @ 7:30 p.m.
Born and raised in the "live music capital of the world," Vivi McCracken is a recording singer/ songwriter currently based in Nashville, Tennessee.
Vivi played in Austin, Nashville, Chicago, London, Paris, and Ruhengeri, Rwanda, and also became a top ten finalist in the Old Settlers Music Festival Youth Songwriting Competition at the age of fifteen. She has developed and honed her art, creating lyrically dynamic and nuanced songs, with a memorable, unshakable hook. At the age of 22, she now has the opportunity to share this gift with the world, through the recording of her first EP. These songs give insight into Vivi's personal life as well as her unique satirical sense of humor, through clever irony and metaphors. Her rich, soulful voice delivers these honest lyrics through catchy, moving melodies.
Event Details
Date and Time
Sept. 29, 2023, 7 to 9 p.m.