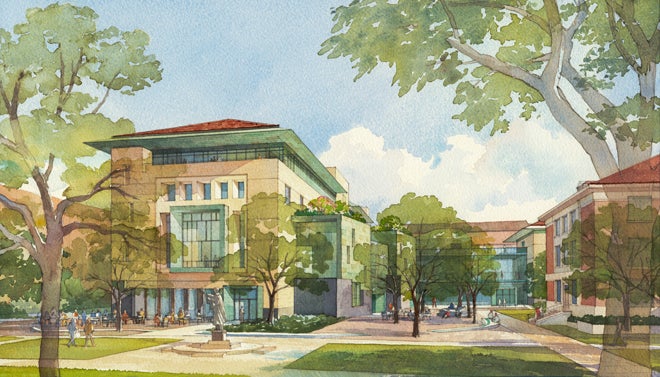 The Student Activity Center opened on February 7, 2011.
On August 15, 2019, in honor of past University President Bill Powers (2006-2015), the center was officially renamed The William C. Powers, Jr. Student Activity Center (WCP).
The 2006 student referendum which provided financing for WCP passed by 68 percent of the UT Austin student body, the highest percentage ever for passing a student referendum.
The WCP offers many options for reservable space, dining venues, and areas for students to gather, relax, and study.  
In April 2012, WCP received LEED Gold certification, a recognition of energy and resource efficiency.  
WCP has 12 meeting rooms, a ballroom, the Black Box Theater, a legislative assembly room, dance rehearsal space, and an auditorium.  
The following groups have their offices at WCP: Department of Anthropology, Native American Indigenous Students, Gender and Sexuality Center, Graduate Student Assembly, Dean of Student's Leadership and Ethics Institute, Multicultural Engagement Center, Senate of College Councils, and Student Government.
More University Unions 360° Virtual Tours