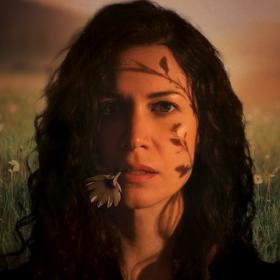 For years Mary's stunning voice and evocative songwriting have made her a live circuit favorite. The Philadelphia native has toured nationally for more than a decade and has made several excursions to Europe. Every time Scholz takes the stage, she forges a personal connection with her audience. As the "Music Junkie Press" puts it, "To see Mary Scholz live in concert is to fall in love…It is the voice and the lyrics — the music that flows from the stage…You know this woman and her music, and you want to spend the rest of your life listening to her."
Today Mary is based in Los Angeles, where her unique brand of gritty folk-charm has helped her make her mark. Planting her feet firmly in the Americana family, Scholz released the self-produced EP "Lonesome" in 2021, which spent months on the Americana radio charts both for the record as well as its toe-tapping title track. This led to the much-anticipated release of "Begin Again" in 2022, a full-length record produced by Jonathan Wilson (Father John Misty, Margo Price, Angel Olsen and Connor Oberst).
To date Mary has had seven studio releases and has various singles available on all major platforms with plans to release more this year. Though her music has shape-shifted through the years, she continues to espouse the same message of love, hope and personal empowerment.