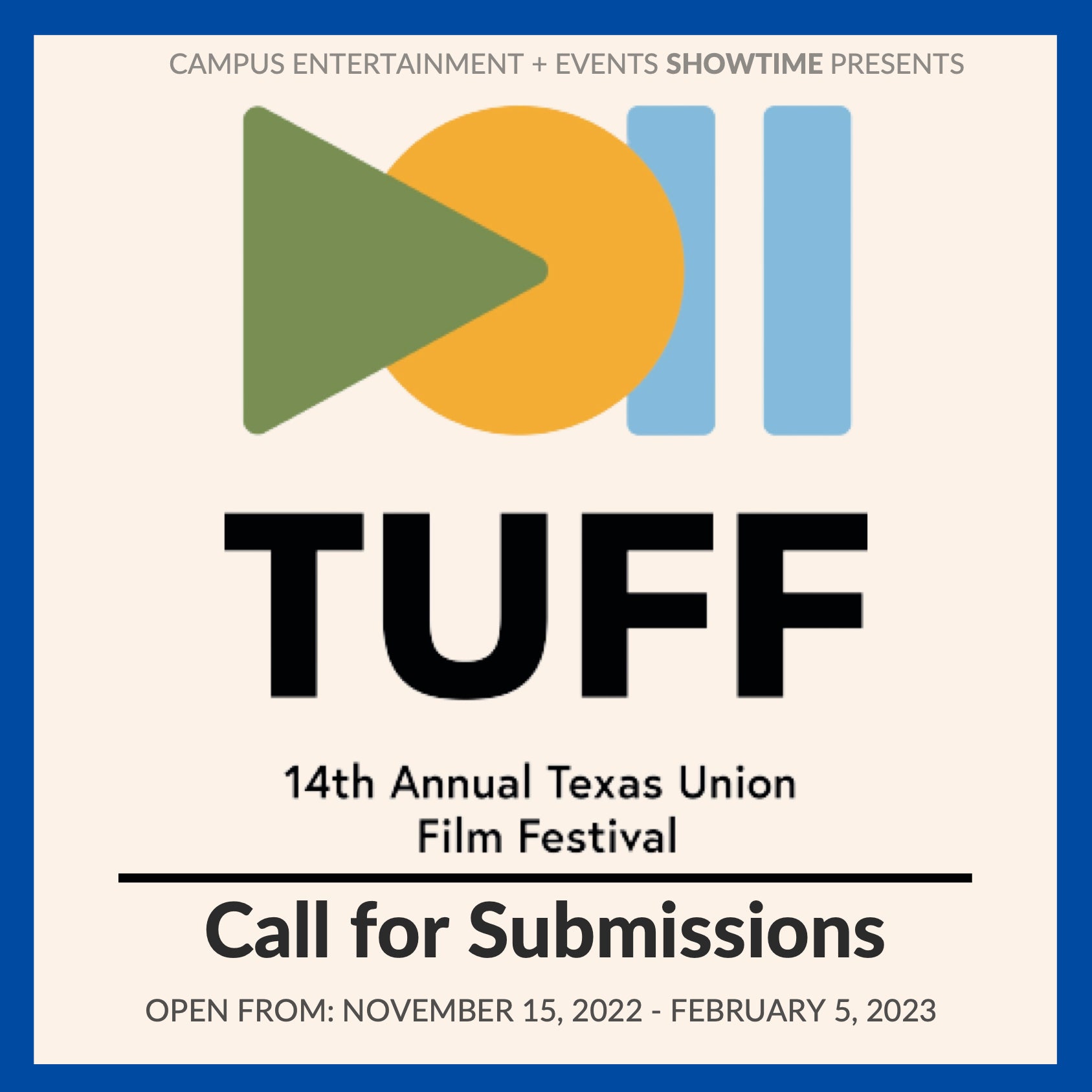 E+E Showtime is officially accepting submissions for the 14th annual Texas Union Film Festival (TUFF)!
TUFF celebrates and showcases student filmmaking at the University of Texas and seeks to connect students to the Austin film community. Submissions are open to all University undergraduate and graduate students. For more information check out our FAQ page at: https://tinyurl.com/tuff14 
Do you have a passion for filmmaking that you want the world to see? Submit your original film for screening at the 14th annual Texas Union Film Festival!

- Films must be written, directed, or edited by a current UT student.

- Films for the competition must be under 10 minutes in length. (Exceptions may be made on a case by case basis.)

- Films must be submitted on a USB drive or DVD.

- Films must be shot off-campus, or previously made for an academic course.

- Films up to 2 years old may be submitted, but no High School films will be accepted.

- Students can submit more than one film, but only one can be selected for screening.
Submissions are currently open and will be accepted until February 5, 2023. 
The Texas Union Film Festival will take place on Thursday, February 23, 2023.