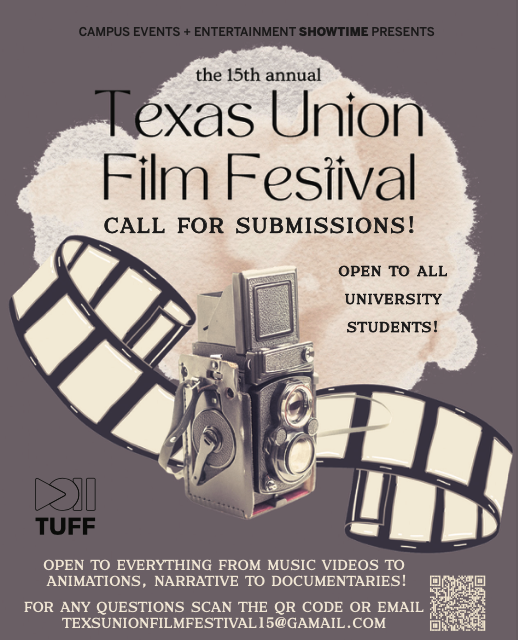 Do you have a passion for filmmaking that you want the world to see? Submit your original film for screening at the 15th annual Texas Union Film Festival!

TUFF celebrates and showcases student filmmaking at the University of Texas and seeks to connect students to the Austin film community. Submissions are open to all University undergraduate and graduate students. 

- Films must be written, directed, or edited by a current UT student.

- Films for the competition must be between 2-10 minutes long. (Exceptions may be made on a case-by-case basis.)

- Films must be submitted to us through email (texasunionfilmfestival15@gmail.com) attached with the submission form (https://tinyurl.com/TUFF015)

- Films must be shot off-campus or previously made for an academic course.

- Any films made in college may be submitted, but no high school films will be accepted.

- Students can submit more than one film, but only one can be selected for screening.

Submissions are currently open and will be accepted until February 4, 2024.