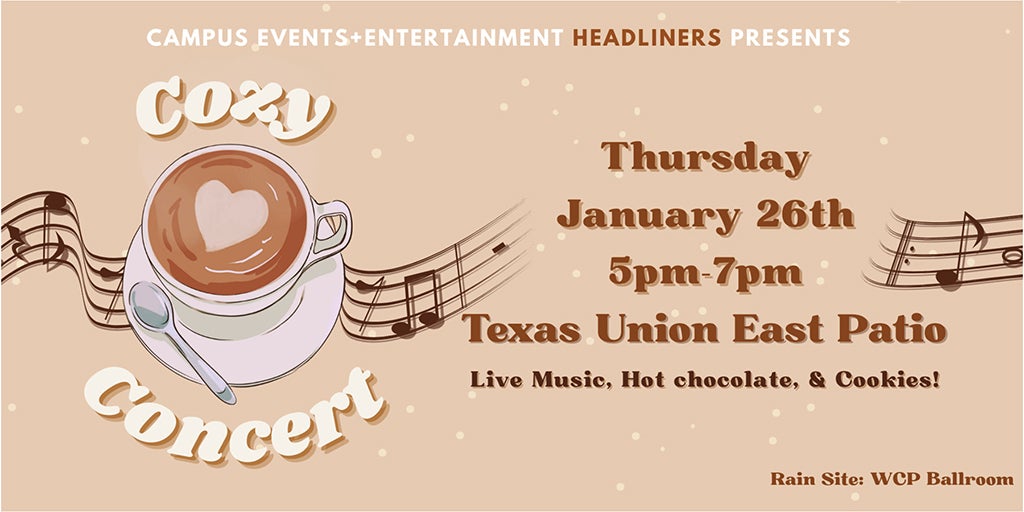 UT Headliners welcomes you back to campus with a cozy concert to start the year in the best way possible! Listen to live indie music while relaxing and sipping on hot chocolate!
This free event will take place at the Union Patio from 5-7pm on January 26. Our musical acts for the evening are Lost in Limbo and LetFloGo.
We will also be serving FREE hot chocolate, coffee, and cookies! It might be chilly, so feel free to bring a cozy blanket!
In the event of inclement weather, the event will be moved to the WCP Ballroom.
Event Details
Date and Time
Jan. 26, 2023, 5 to 7 p.m.
Location
Texas Union East Patio (between UNB & FAC)