ballroom
Successful events start here!
Rules, guidelines, and room rates for reserving campus locations:
Eligibility & Access
Filming/Photos
Planning an event
Price List
Security & Parking
Find a meeting room, ballroom, theater, or a beautiful spot outside:
Buildings & Outdoor Spaces
Reservation Guide
RSO Support & Services
Rain site
Room cancellation and No show
Want to bring food to your event? Want to have it catered? Check these resources to make sure your event is compliant:
40 Acres Catering
Austin's Pizza
External Catering
Food Waiver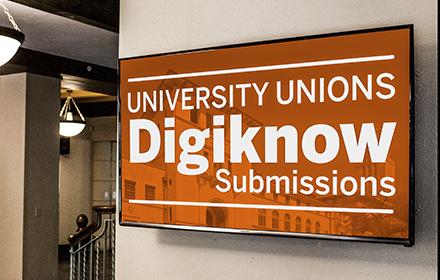 Get your event advertised in the Texas Union, the Student Activity Center, and more!