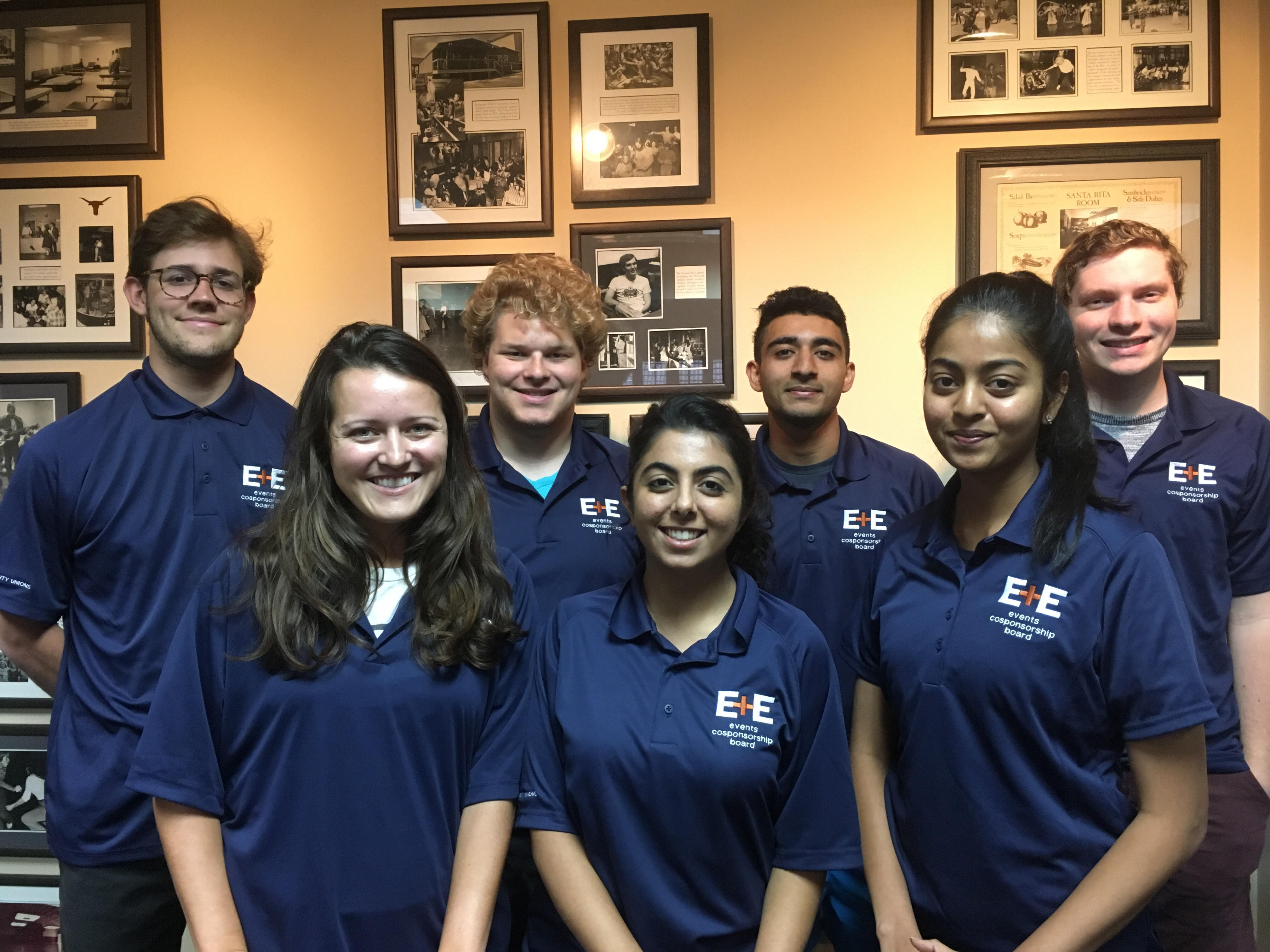 The Events CoSponsorship Board (ECB) provides funding for registered student organizations at The University of Texas at Austin. ECB provides financial and logistical support for student organizations as they produce quality events. Each week, organizations present their program idea to ECB and their need for the Board's support. Many groups seek ECB funding; because of a limited budget, ECB must decide by deliberation which groups will receive ECB cosponsorship.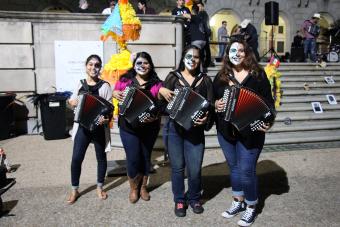 Cultural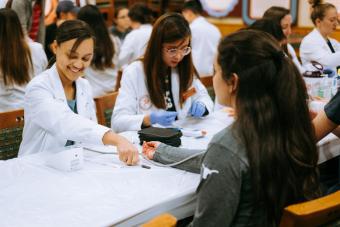 Academic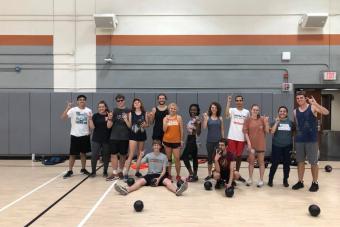 Recreational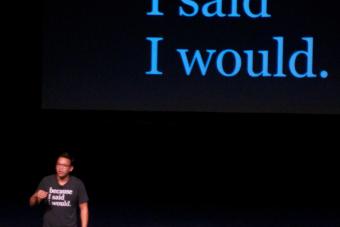 Political
Social
Mission Statement
To promote programs that mirror the interest of the student body and personify the spirit of the University
Administer the University Unions Events CoSponsorship Board with due diligence
Develop campus leaders to become better program planners
Provide students with a rich variety of diverse programs
To further the mission of Campus Events + Entertainment and The University of Texas at Austin
History
During the Spring semester of 1990, the Student Association proposed a referendum to raise the Student Programming Fee for the Texas Union by $2. A stipulation of the fee raise was that $71,000 would be dedicated as a resource fund to support non-Union student organizations to put on programs. In the Fall of 1991, the Texas Union CoSponsorship Review Board was formed. In the Fall of 2001, the Board was renamed and became the Texas Union Events CoSponsorship Committee with ten standing members. In the Fall of 2013, the Board was renamed as part of the Student Events Center restructure and became the University Unions Events CoSponsorship Board.
Applications for funding are due SIX (6) weeks prior to the event. For events that occur in the first SIX (6) weeks of either the Fall or Spring semester, the application is due in either November or April, depending on the semester in which your event takes place. Check HornsLink for specific early funding due dates, or email ecb@universityunions.utexas.edu for more information. Applications will only be accepted online via Hornslink. University Unions-sponsored organizations are not eligible for funding.
NOTE: Along with ECB guidelines, Registered Student Organizations will need to follow event guidance listed on the Protect Texas website. Additional guidance for in-person events can be found by visiting https://protect.utexas.edu/students-families/ and scrolling down to "Campus Life and Engagement".
For more information about the funding process and to access the funding application, check out the ECB organization site on HornsLink.
Not applying for funding but want to advertise your event on the DigiKnow Screens in The Texas Union, William C. Powers, Jr. Student Activity Center, Prufrock's Coffee Shop in the PCL, and Wendy's in Jester Center?
DigiKnow requests must be submitted by 6pm the Wednesday prior to your 1st Choice week. (NOTE: This link is not for RSOs who have received ECB funding. Please refer to your funding receipt for info.)

Interviews are scheduled weekly on Wednesdays between 4:30-6:00pm.
Once you submit an application, you will receive a confirmation email with your interview time. Interviews take place in the Texas Union Board of Directors Room (UNB 4.118).

Chair: Manaswini Challa
Advisors: Cassidy Sansone & Afnaan Qayyum