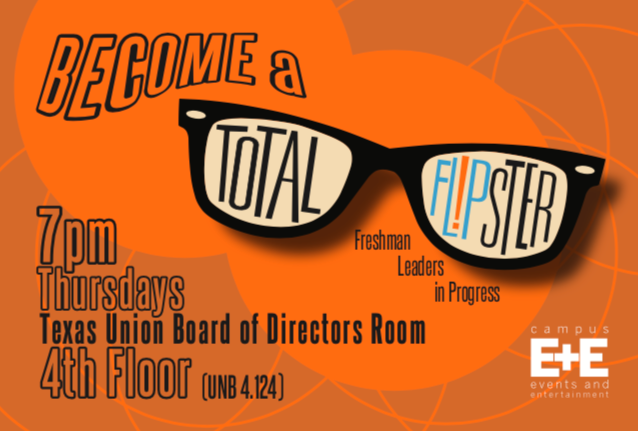 Participants utilize the support, guidance and mentorship of FL!P to help find success in college through involvement with UT's largest student programming board, Campus Events + Entertainment. Every FL!Pster is also part of one of E+E's committees; there are nine to choose from. This small group of 20 students utilizes weekly meetings alongside experiences within their E+E committee to not only develop leadership skills and create friendships but also learn more about academic integrity, decision-making and UT spirit and traditions.
FL!P meets every Thursday from 6:00pm - 7:00pm in the Board of Director's Room in the Texas Union.
First meeting will be on Thursday September 12, 2019.