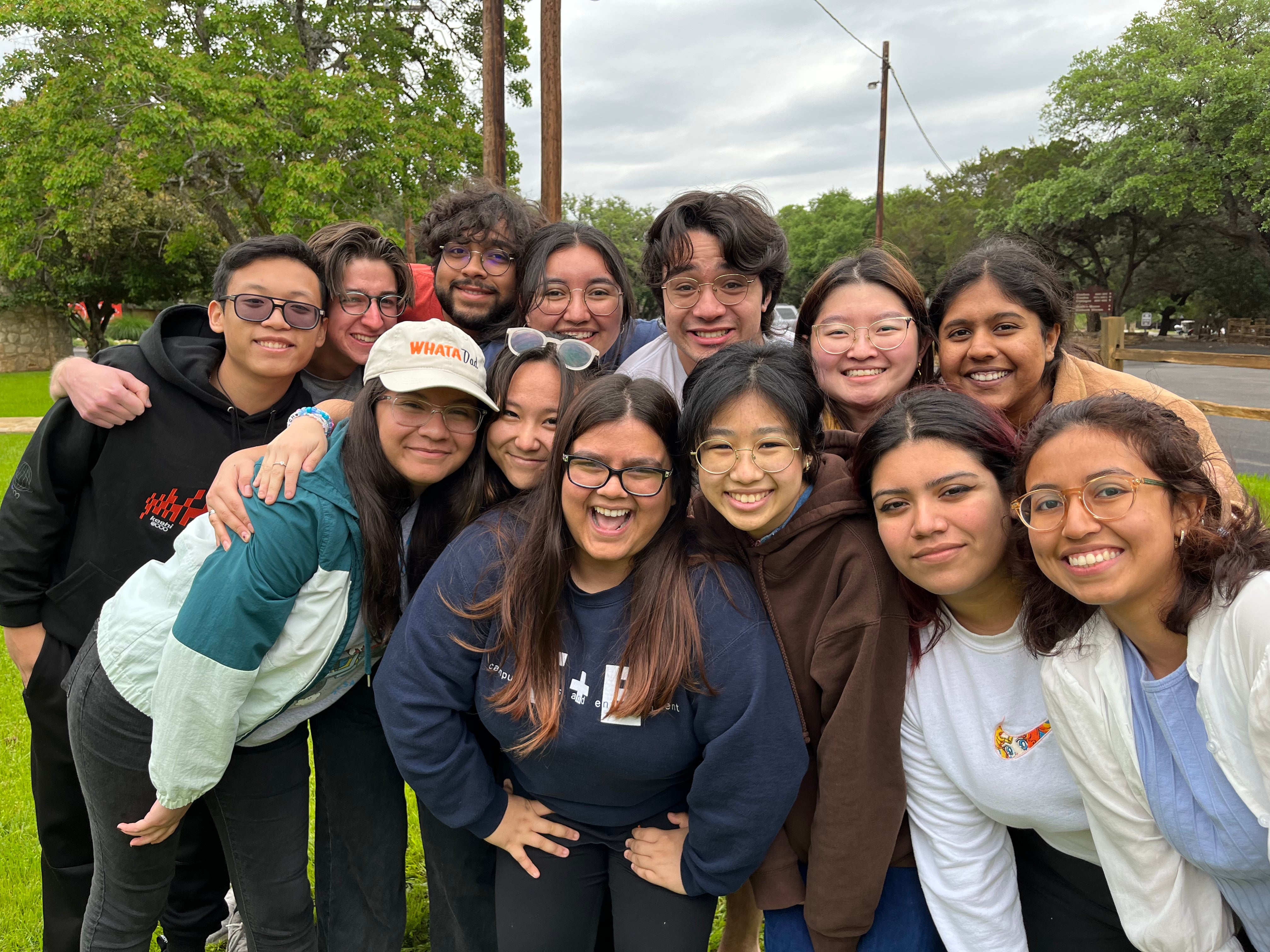 President

President: Zenith Jahid '24
Major: MIS
Hometown: Austin, TX
Favorite E+E Event: Start Up Crawl
Vice Presidents

Budgets & Assessment: Annie Wong '25
Major: Biochemistry
Hometown: Plano, TX

Favorite E+E Event: Avatar the Last Airbender

Logistics: Ethan Luong '25
Major: Advertising

Hometown: Houston, TX

Favorite E+E Event: Miyazaki Festival

Membership: Daniella Rodriguez '24
Major: Chemistry

Hometown: San Antonio, TX

Favorite E+E Event: Dia de los Ninos

Publicity: Stephanie Diep '24
Major: Marketing

Hometown: Round Rock, TX

Favorite E+E Event: Silent Disco
Committee Chairs

African American Culture: Kylan Duncan '25
Major: Computer Science
Hometown: Houston, TX
Favorite E+E Event: CultureShock

Asian American Culture: Kevin Nguyen '26
Major: Computer Science
Hometown: Pflugerville, TX
Favorite E+E Event: CultivAsian

Creative Arts + Theatre: Sara Acuna Olguin '2025
Major: Journalism
Hometown: Houston, TX
Favorite E+E Event: Madrigal Dinner

Distinguished Speakers: Prerna Agarwal '24
Major: Marketing
Hometown: Bangalore, India
Favorite E+E Event: Start Up Crawl

Events CoSponsorship Board: TBD

Headliners: Kristal Guerrero '26
Major: Economics
Hometown: Port Lavaca, TX
Favorite E+E Event: Forty Acres Fest

MACC: Stefania Alarcon '25
Major: Radio, Television, and Film
Hometown: Del Rio, TX
Favorite E+E Event: Quinceñera

Recreation: Abraham Rodriguez '24
Major: Mathematics
Hometown: Edinburg, TX
Favorite E+E Event: Pokepalooza

Showtime: Reo Lee '25
Major: Journalism
Hometown: Daegu, South Korea
Favorite E+E Event: Mean Girls

Texas Traditions: Sam Frank '26
Major: Linguistics and Geography
Hometown: Sunnyvale, TX
Favorite E+E Event: Dia de los Ninos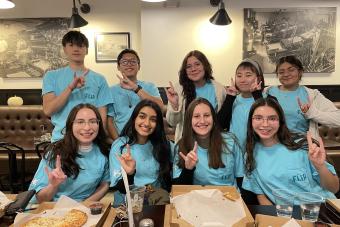 As part of the University's 360 Connection initiative, Freshman Leaders in Progress FL!P is one of the ways students can find a unique community here on campus to grow by learning from experiences within an E+E committee, upperclass mentors and peers.
Participants utilize the support, guidance and mentorship of FL!P to help find success in college through involvement with UT's largest student programming board, Campus Events + Entertainment. Every FL!Pster is also part of one of E+E's committees; there are nine to choose from. This small group of 20 students utilizes weekly meetings alongside experiences within their E+E committee to not only develop leadership skills and create friendships but also learn more about academic integrity, decision-making and UT spirit and traditions.
FLIP meets every Thursday during the fall semester from 6:00pm - 7:00pm in the Board of Director's Room in the Texas Union.