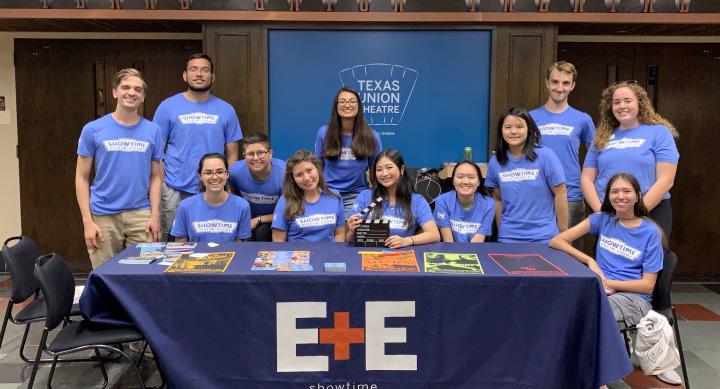 Showtime hosts programs and events related to film and television. These programs include our weekly Blockbuster and Late-Night Film Series, advanced movie screenings, TV premieres, trivia nights, sing-alongs, and interactive events. We are proud to announce that in-person movies have returned to the Texas Union Theatre for this semester with the reastart of the Blockbuster and Late Night Film Series. We can't wait to see you!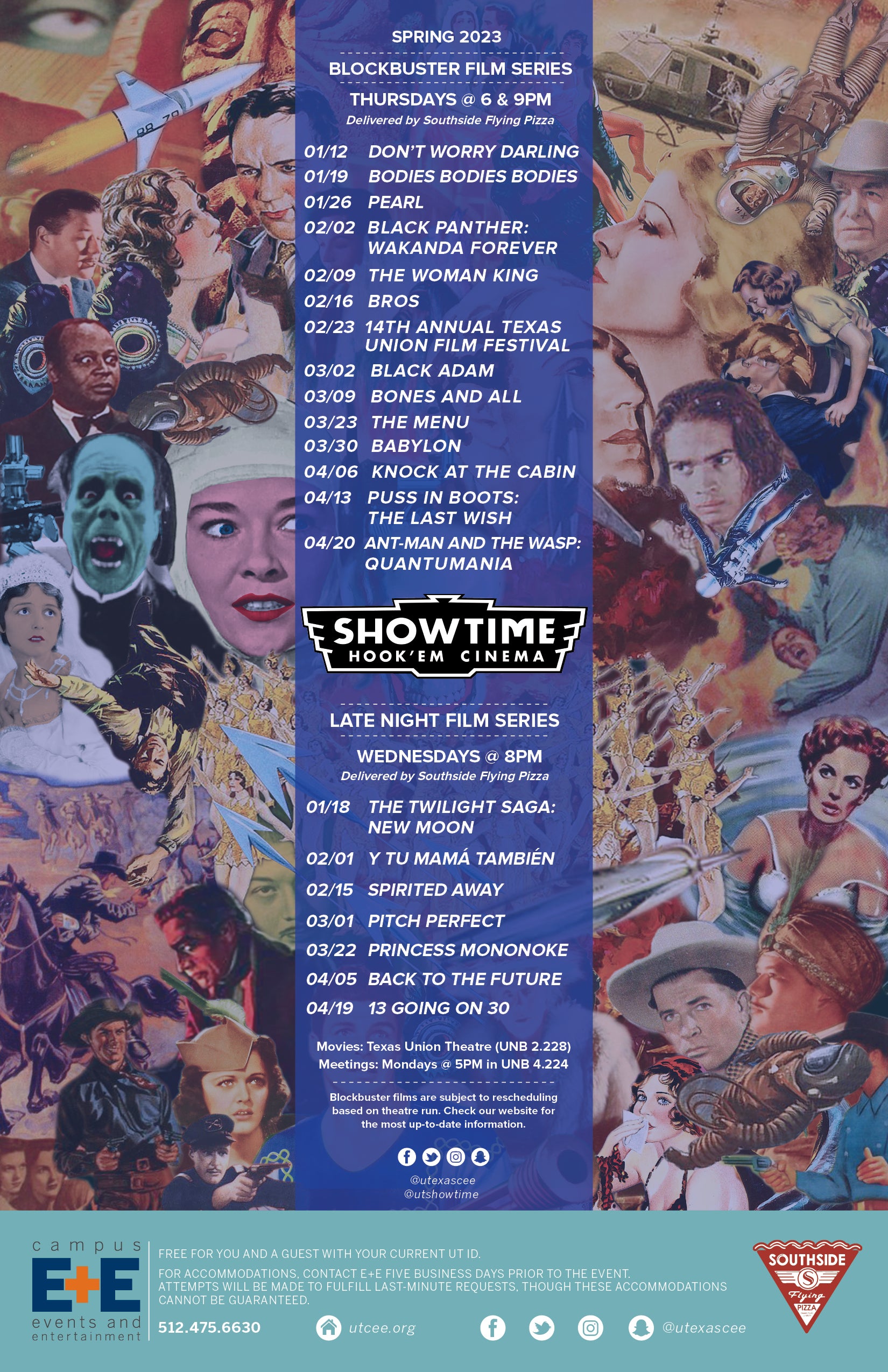 Showtime is Back!
Here is the lineup for our Fall 2022 Blockbuster and Late Night Film Series. Admission is free for any student (plus one guest) with their UT ID. All film screenings take place in the Texas Union Theater unless otherwise stated.  
Want to join Showtime? Meetings are every Monday at 5pm in UNB 4.224.
All of our events are free for UT students and staff. Each person in attendance is allowed one guest.
How to Join Showtime
Showtime is open and free for all students to join! To become a member, just attend one of our meetings Mondays 5-6 pm Texas Union Asian Culture Room (UNB 4.224), or approach us at our table outside of the movie theatre during screenings. Showtime members can help decide the movies we show in the future, while also meeting fellow movie lovers and getting connected with advanced screenings and other film-related opportunities. We hope to see you soon!

Chair: Felipe Rocha
Advisor: Dylan Smith
Texas Union Film Festival (TUFF) 2023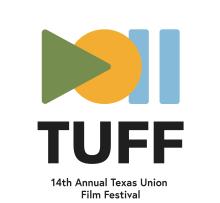 About
Showtime invites you to take part in the annual Texas Union Film Festival! TUFF will challenge, entertain, and move you. The event showcases and celebrates the rich tradition of student filmmaking at the University of Texas and seeks to connect student filmmakers with the wider Austin film community. 
Call for Submissions: Get your film the big screen!
Showtime invites you to participate in the 14th Annual Texas Union Film Festival. Submit your original short films for consideration between November 16th and February 5th, 2023. Grand prize is a SXSW Film Festival badge!
Submission Information
Films for the competition should be 2-10 minutes in length, though exceptions may be made on a case-by-case basis. The short must have been filmed off of the UT campus unless made for an academic course. Films up to two (2) years old may be used. No work from high school will be accepted. Each student may submit more than one film, but only one may be selected to be screened at the festival.
Frequently Asked Questions
Who may enter TUFF?
Any UT Austin undergraduate or graduate student registered for the Spring 2023 semester. Students of all majors are encouraged to submit their films!
What are the content criteria for the shorts?
E+E Showtime will review each submission and select the best films to screen at the competition. Content will be accepted/rejected at the committee's discretion. Films will be evaluated based on merit in narrative storytelling, technical achievement, creativity, and originality.
What are the time constraints for the short?
Films should preferably be two to ten minutes in length. Exceptions may be granted on a case-by-case basis.
May I submit more than one film?
Each student can submit more than one film, but only one film per student may be selected for screening.
Where may I film the short?
All film submissions must be shot off-campus unless made for an academic course.
Is there a cash prize?
No, but there are prizes for three (3) winners! More details will come soon, so follow us on our social media to stay updated with all current TUFF updates. Prizes in the past have included South By Southwest Film Festival badges, Austin Film Festival badges, and more!
How old can the short be?
Films may be up to 2 years old. E+E Showtime will not accept submissions made during high school.
How can I keep up with new TUFF information?
Check out this webpage or follow our social media accounts to stay up to date. Instagram: @utshowtime
What info must be turned in with the short?
Download this year's submission form:
Where should the short be turned in? 
Submissions can be sent to the following email along with your submission form: TexasUnionFilmFestival14@gmail.com
Who are the judges? 
Judges typically include faculty from the Radio, Television, and Film Department, members of the Austin filmmaking community, and notable UT alumni. Keep up with our social media pages for official judge announcements!
Whose property is this short?
The short is still your property, but is being shown by the University with your consent (as stated on the submission form).
If I have any additional questions, who can I get in touch with? 
Please email TexasUnionFilmFestival14@gmail.com or call 512-475-6630.